Enterprise Solutions – Open edX ®
Open edX is an online platform powering the online learning at MIT and Harvard. The open source platform that powers the edx.org initiative, was created by founding partners MIT and Harvard University, and then joined by over a hundred leading global institutions. As on date it is used by millions of engaged online learners worldwide.
You can find out more about Open edX at https://open.edx.org.
Open edX ® Learning Management System
Instructors can publish courses, post discussion boards, manage teams and cohorts, edit grades, and communicate with learners while Learners can access their profile, check their enrollment status, and browse courses via their learner dashboard. Features
Available for desktop, iOS and Android versions
LMS provides access to course content and supporting infrastructure (schedules, discussion boards, collaboration tools, student administration, certificate generation, messaging, and more).
Open edX supports online courses, online campuses, and online degree programs.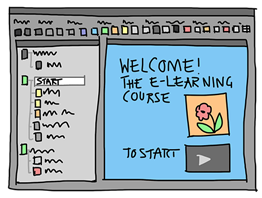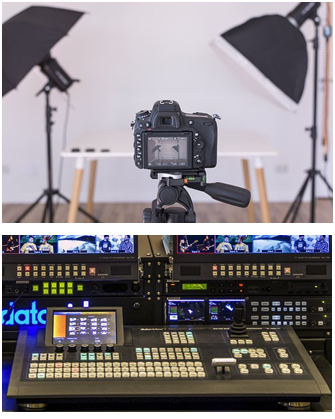 Open edX ® Studio
Open edX Studio empowers learning and development through custom experiences powered by the latest in instructional design.
You can author courses and evolve your content while live with learners
Manage your course schedule, course team, and grading policy
Utilize documented and open XML standards (OLX) for import/export of courses.
Easily import content and manage content across platforms.
Access rich 3rd-party tools or add additional building blocks
As part of our "Enterprise Service Solutions" suite we provide customized end to end services which aim at enabling an educational institutions  to offer online learning services based on Open edX® platform .
Our team has experience in providing learning services for Academic and Professional Organizations and it  covers the complete gamut of Hosting, Integration and Configuration services revolving around the Open edX ® platform.  Our services comprise of the following suite:
Hosting Services
Our Hosting Offerings include Cloud subscriptions Powered by the Open edX® platform​. We also offer "on premise hosting services. The features for hosting services include the  following:
Cloud-Based Service
Zero Capital Cost
Customization
 Our Open edX ® integration services help you unlock the power and flexibility of the Open edX ® platform. The Open edX ® platform has four key components including:
Managed Services
IT is challenging to get right and expensive to get wrong. We bring together skills and experience to assist you in realizing your business objectives through customized services:
Advisory
Content Development