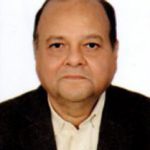 Founder Director Toggle2.com
CEO & Managing Director IoStar Infotech (P) Ltd.
Former Adviser eLearning Quality Council of India (QCI) , Govt. of India
Technical Adviser for Vison Aid Inc, USA (NGO for Visually Impaired )
EVP Ecommerce & eLearning Network Programs Inc , USA, and UK
CTO Axiom EDS Ltd  UK
Rich operational &  technology experience with eLearning and ecommerce.
Pioneer for starting  Live learning for the Visually Impaired community using remote teachers in India.
Global experience in Implementing and managing Ecommerce/ eLearning services in  India, US & UK.